Products
PP winding tank forming mold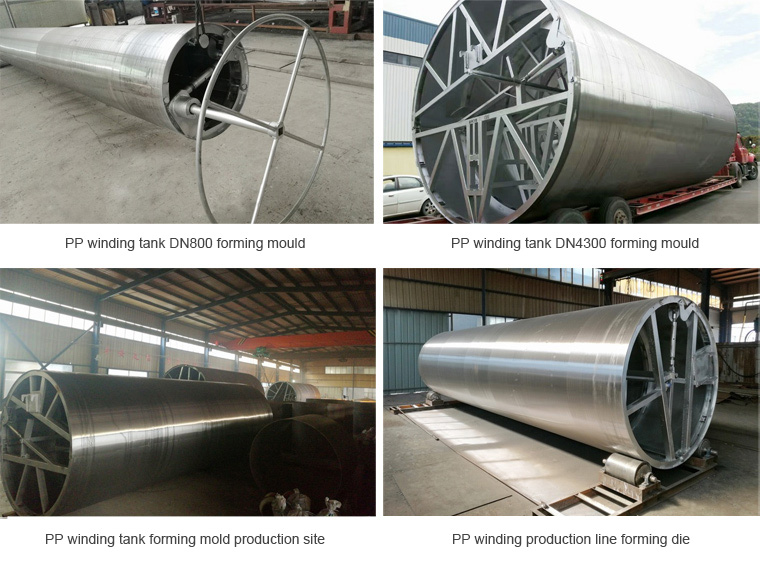 Technical description of storage tank forming mould

◆ The cylinder steel used in our factory is Q235 original flat plate. And with the whole board processing, the welding seam will be minimized. The integrity is better and the quality is more stable. The advantages of the original flat plate produced by our factory are mainly that the flatness, mechanical properties, and dimensional stability of the material are higher than those of general Q235 steel plates. The internal stress distribution of the original plate is uniform, and there will be no difference in load-bearing capacity in different directions of the vertical length. And the carrying capacity is also higher than the general Q235 open plate. Therefore, the tube plate material in our factory is the original plate. The appearance and performance of the mold are better than other domestic counterparts.

◆ The SWL worm gear screw lift for mold stripping production is completed with the RV worm gear reducer. The device is characterized by flexible use, strong reliability, long service life, and can accurately control and adjust the flatness of mold clamping. In operation, the transmission is stable, the noise is low, and labor and effort are saved. The motor shell is cast with aluminum alloy, which is light in weight and high in heat dissipation efficiency. Precision trapezoidal screw. Motor power 1.5KW.

◆ The surface of the cylinder wall is precisely polished by special equipment. The finish reaches 6.3 level. The appearance seam of the cylinder is less than 1mm,

◆ Since the shrinkage rate of PP is about 3%, the outer diameter of the mold should be adjusted according to the customer's inner diameter requirements to ensure that it is consistent with the customer's requirements.

◆ After the mold is used for the first time, the gap should be adjusted so that the product will be more perfect. Pay attention to maintenance and add lubricating oil.