Products
PP extrusion winding storage tank production line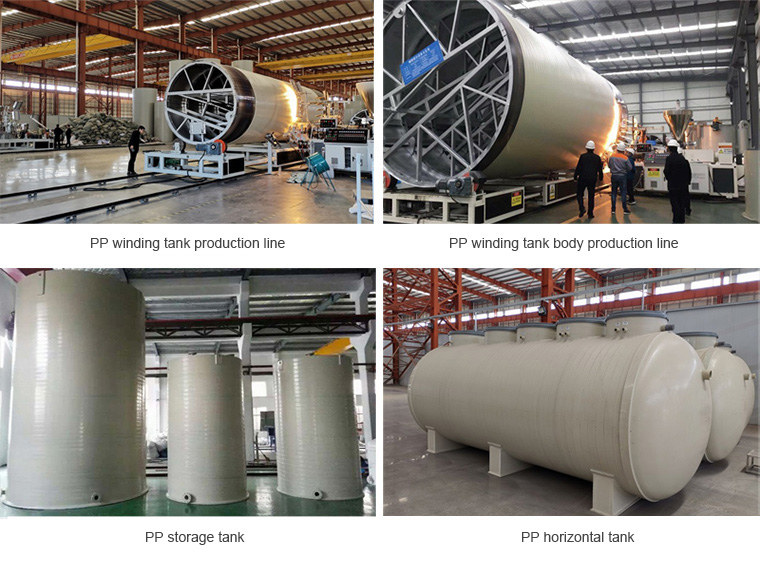 ◆ Adopt extrusion winding weldless superposition forming technology

◆ The winding thickness of the barrel body can reach more than 65mm

◆ Can produce barrels with structures of thin upper and thick lower

◆The supporting equipment of the production line also includes
1. Long arm welder
2. Disc welder
3. End face trimming table, etc.

◆ Technical parameters of the production line:
1. Raw material: HDPE.PP
2. Processing diameter: 1000-4500, production length: 6500
3. Output: 250-320KG/H
4. Supporting power: 370KW
5. Maximum water consumption: 20M3/h
6. Maximum air consumption: 10M3/h 0.6mpa

◆ Production plant: 60 meters length, 20 meters width, and 12 meters height.

◆ Two 10-ton bridge cranes